Goblin would like to thank everybody who came out to see us in the United States and in Canada from October to December. A lot of you were able to tell, but we cannot say enough how overwhelming it was for us to see such enthusiasm. Night after night, speaking with fans before and after shows, everybody's passion for what we do and what we did, we honestly weren't aware and frankly we were touched by it. We can't thank you enough.
As many fan's who play close attention know, Goblin faced frequent line up changes since the very beginning. This happened again after the first leg of tour in October, as longtime and key members Fabio Pignatelli (bass) and Agostino Marangolo (drums) joined Massimo Morante and Maurizio Guarini in this new old line up, making 4/5 of the original band back from 1975.
Finally the original rhythm section that was part of the dynamic and often creepy sounds heard on Suspiria, Roller, Zombi and more, is back. Also returning is Aidan Zammit who already played live with the band in 2009. This change allowed the fans of Goblin to see the missing side of the band, as Fabio and Agostino certainly added more authentic ingredients sonically.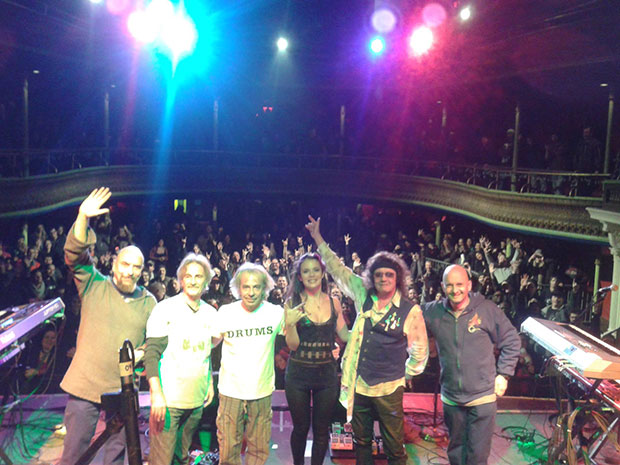 See you around.