FEARLESS
1978 - 2018 Anniversary Coming soon!
For the 40th Aniversary of Dawn of the Dead we are releasing revisited versions of tunes from Zombie and Suspiria.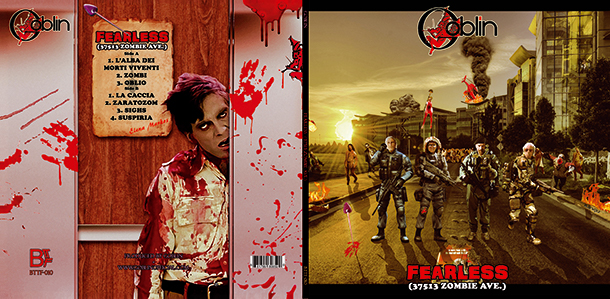 ---
In North America again!! Tour will start on October 26, 2017 in Chicago and end in New York on November 12. We will visit 13 cities in US and 2 in Canada.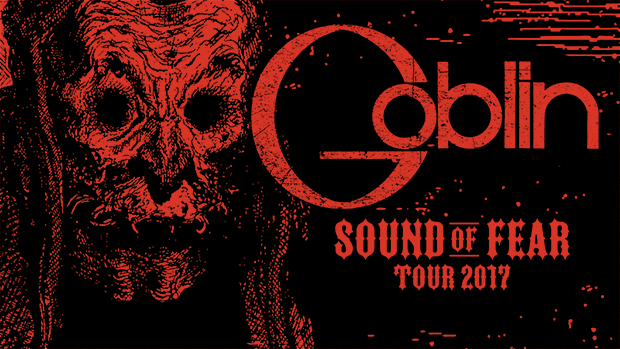 ---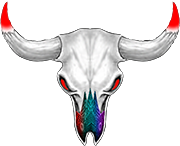 It's ready!!
Austinato is being manufactured and will be officially released on February 29!!
3 Products available: Double CD, DVD and Blu-ray, plus a combo set digipak containing all four disks.
Austinato was recorded live in Austin, TX, during the third leg of the US tour.
---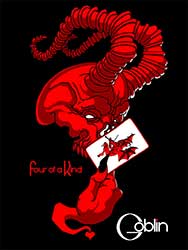 Our Pledgemusic campaign for the new album "Four of a Kind" is over!!
A big thank you to everybody that contributed to make it a success! The campaign outpaced our expectations, reaching 114% of target. Pledgers that contributed to the campaign will be the firt to receive the album and all the merch.
The official release of the CD will be April 30th. One month later, May 31st, we will release the Vinyl.
No live tour planned yet, we are working on it.
---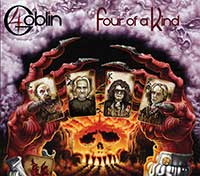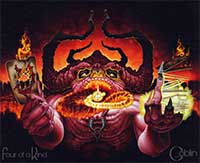 ---
November 2014 - BIG NEWS!! New Album FOUR OF A KIND can be pre-ordered NOW.
Yesterday (Halloween) we launched the campaign for founding our new album, "Four of a Kind"!
You can pre-order a copy of the album through our @PledgeMusic campaign
http://www.pledgemusic.com/projects/goblin
Hurry!! With the campaign it is possible to order items that won't be available elsewhere, and especially there are some exclusive offers, including studio attendance, your name on the CD etc.
A tour to present our new album will follow, possibly starting in March. Stay tuned for news.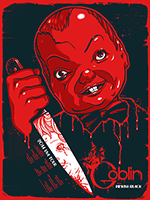 We are back from our southern US tour!!!
We had a great time. Thanks to everybody that came to see us. We had the chance to meet so many wonderful people, as usual. And special thanks to our fantastic crew that made all this possible: Aaron Canady, Geoff Tyson, Kari Sullivan, John Perez.
Ah, don't forget to check our
online store
, the tour t-shirt and poster are available, now. Hurry, no many left and we are not going to reprint them...
Stay tuned..